Career Opportunities (Message from the Representative Director and President)
Would you like to help us build a new world of "nerve stimulation treatment"?
We are Hiring!
Adriakaim Inc. is a spin-out venture from a major medical device manufacturer. We founded our company with a dream in our hearts, driven by people who were working on innovative projects in their previous roles.
We are a small company with a total of 7 staff. However, about a year after beginning full-scale business operations in the spring of 2019, we have been able to earn high praises from a variety of sources with respect to our work on national projects and pitch contests.
We will continue to work with a sense of urgency towards our important mission. Looking at the international competitiveness of Japanese-made medical devices, while diagnostic devices are particularly strong, the therapeutic device field is overwhelmingly weak. We aim to realize an innovative treatment device able to help patients with acute myocardial infarction.
As a venture company, we believe that it is most important to be able to respond with alacrity to a broad range of circumstances, rather than being overspecialized for a narrow group of tasks.
Our device is being designed as a new Class III or Class IV medical device under the Japanese medical device risk classification system, and will present a novel mechanism with no precedent. Various developments milestones such as clinical trials in Japan and the United States lie before us.
We are not looking only for rare, extraordinarily talented people who have all of these experiences. Rather, we hope to collaborate with young, flexible people with the passion and enthusiasm to work together, sweat, struggle, and apply themselves to advance our shared mission.
If you are confident that you can respond flexibly in various situations with a rational, level head, and you value our mission, we will look forward to hearing from you.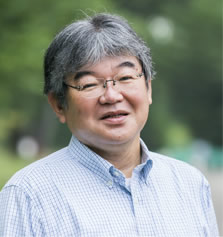 Masatoshi Kobayashi Representative Director and President
Please contact us for further details.