Founding Vision
"Believe in the human body's ability to heal"
A treatment method leveraging natural human nerve function
Adriakaim aims to deliver a minimally invasive treatment device designed to reduce the severity of acute myocardial infarction (chronic heart failure) after a lifesaving procedure, based on the concept of realizing a more "human-friendly" mode of medical treatment.
Our technology is a treatment method that utilizes the parasympathetic nervous system in conjunction with the human body's natural healing capacities.
All of us at Adriakaim aim to earnestly continue to work toward becoming a company that delivers medical devices that will be useful to society.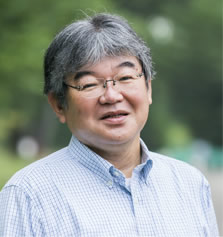 Masatoshi Kobayashi Representative Director and President
Management Principles
We define our management philosophy from three perspectives
Management Principle: Significance of our mission
We will develop and market innovative medical devices to realize a more "human-friendly" mode of medical treatment that considers the hearts and minds of people.
Vision:Company image = direction for the future
Adriakaim resolves to focus on the human autonomic nerves (particularly the parasympathetic nerves), and realize a minimally invasive treatment device that maximizes the natural healing power of the human body.
Mission:Adriakaim's role = Mission

Our mission is to advance the development and manufacture of innovative medical devices for patients with acute myocardial infarction.

Origin and Meaning of the Company Name
Adriakaim, Inc.
We chose the option of independently realizing goals and dreams that were not possible at Olympus due to differences in business priorities. Thus, the origin of our name comes "from the Adriatic Sea ("kai" in Japanese)", which is not too close or too far from "Mount Olympus", the mountain of Greek gods, representing our "gratitude to Olympus Corp." as well as "our dreams ("mu" in Japanese) for the future". These elements combine to form "Adria-kai-mu" (Adriakaim).
The TOP screen of the homepage also displays a picture of the sea connecting Mt. Olympus and the Adriatic Sea.
Meaning of the Corporate Logo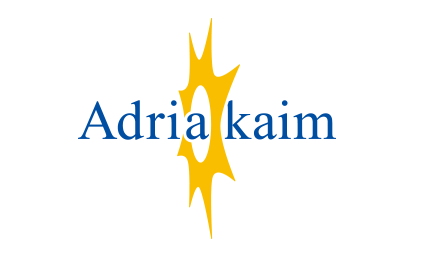 We aim to develop medical devices with (parasympathetic) nerve stimulation as the core technology. The spiked, orange ring evokes an image of a nerve cell, and was designed taking inspiration from how Adriakaim's technology penetrates the nerve cell and stimulates it. The corporate colors blue and orange.